Chris Evans sera Captain America !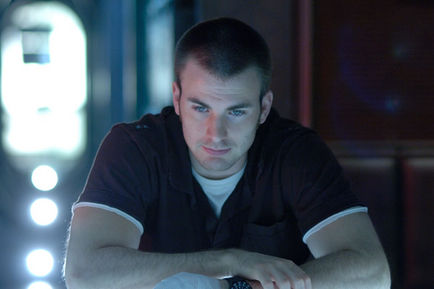 Chris Evans a accepté de tenir le rôle titre de The First Avenger: Captain America, ont annoncé Variety et Heat Vision.
Channing Tatum (G.I. Joe : Le Réveil du Cobra), Wilson Bethel (Generation Kill), Mike Vogel (Cloverfield) et Garrett Hedlund (Tron L'Héritage) peuvent aller se rhabiller... mais pas avec le costume de Captain America puisque c'est Chris Evans (Sunshine, Les 4 Fantastiques) qui a décroché le rôle.
L'acteur a signé un contrat pour incarner Steve Rogers / Captain America dans au moins trois films Captain America et d'autres productions de Marvel Studios dont The Avengers (Les Vengeurs) qui réunira Iron Man (Robert Downey Jr.), Thor (Chris Hemsworth) et L'Incroyable Hulk (Edward Norton *) en mai 2012.
Chris Evans rejoint Hugo Weaving au sein du casting. Ce dernier incarnera Crâne Rouge (Red Skull), son ennemi juré.
Détail amusant, il est possible que deux Torches Humaines apparaissent dans le film alors que Chris Evans a lui-même incarné une autre Torche Humaine dans Les 4 Fantastiques.
The First Avenger: Captain America, réalisé par Joe Johnston d'après un scénario de Christopher Markus et Stephen McFeely, sortira aux Etats-Unis le 22 juillet 2011.
(*) : Edward Norton a annoncé au cours d'une interview que la personne avec qui il avait des problèmes a quitté le studio. L'acteur devrait donc reprendre le rôle de Bruce Banner dans un plus ou moins proche avenir.
fantasy.fr