Deux gros titres de jeux adaptés en film...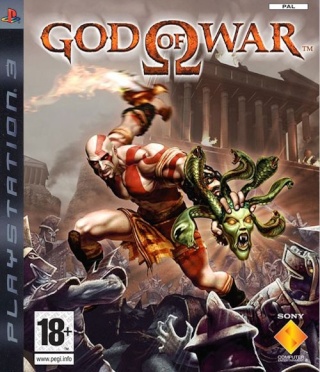 Les adaptations cinématographiques sont plus qu'au rendez-vous et pas n'importe quoi non plus!
* En premier lieu,
Brett Ratner
(Rush Hour, X-Men: The Last Stand) a confirmé sa participation pour l'adaptation en film de la célèbre franchise de
Sony
du jeu vidéo God Of War. Pour le moment aucune information supplémentaire n'est dévoilée.
* Puis nous voici sur quelques informations de l'adaptation d'Uncharted Drake's Fortune avec le réalisateur d'Hollywood,
Ari Arad
. Il nous dévoile quelques trucs mais sans plus.
" La meilleure chose au sujet de Drake est qu'il soit un archéologue. Il ne s'agit pas d'un type de bienfaisance, ni certainement pas d'un grand gars. Indiana Jones a toujours été un bon gars en comparaison. Drake est un mec qui est transporté tout au long de la partie."
Il déclare que ces plans sont de mélanger un peu les choses quand il 'agit de film, principalement en remplissant l'image de Drake avant le voyage sur l'île. Il est également désireux de connaitre les pensées des téléspectateurs sur la piraterie des temps modernes en Amérique du Sud dont
Naughty Dog
avait déjà étudié le sujet lors de la création du jeu.
En tout cas bonne nouvelle pour le monde du cinéma!
Source :
PS3spirit
________________________________________________
Mon ami pourquoi avoir commis une telle traitrise ?
Spoiler: