Photos + Infos supplémentaires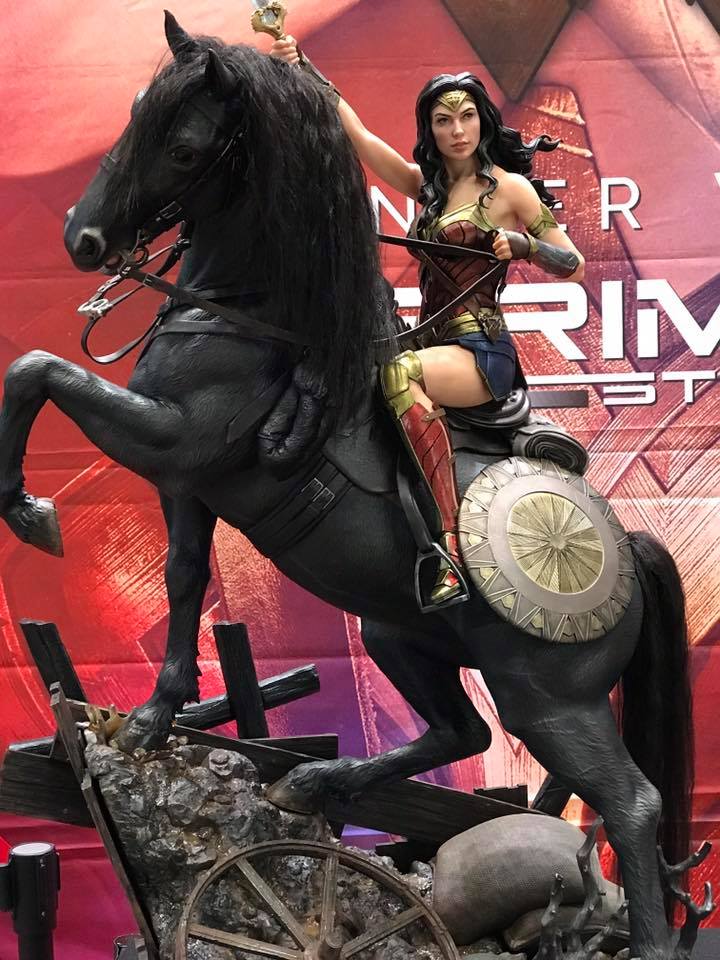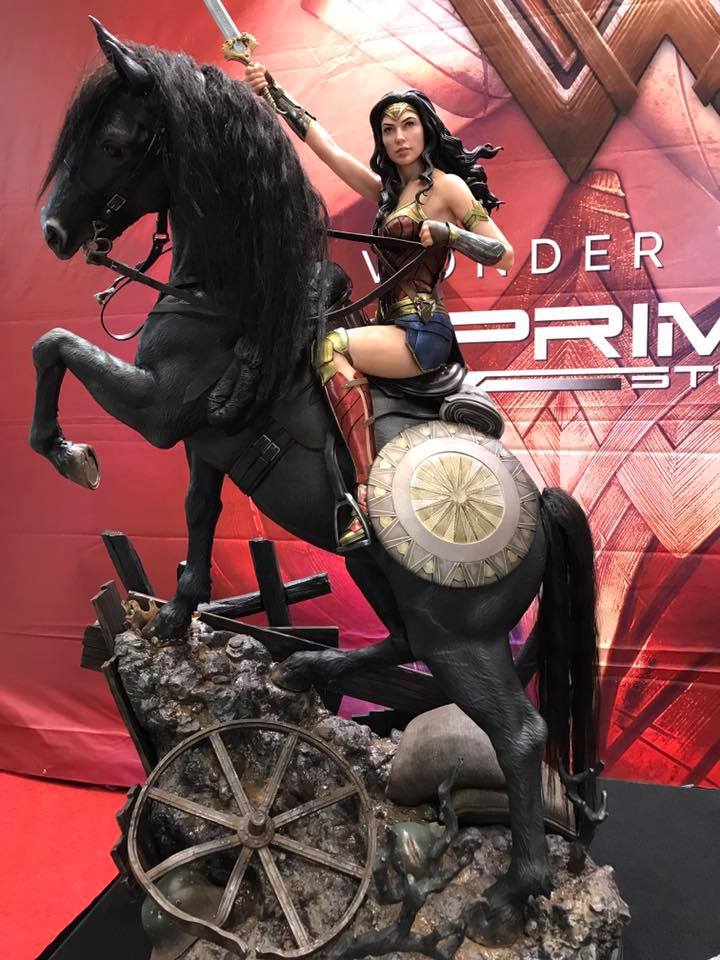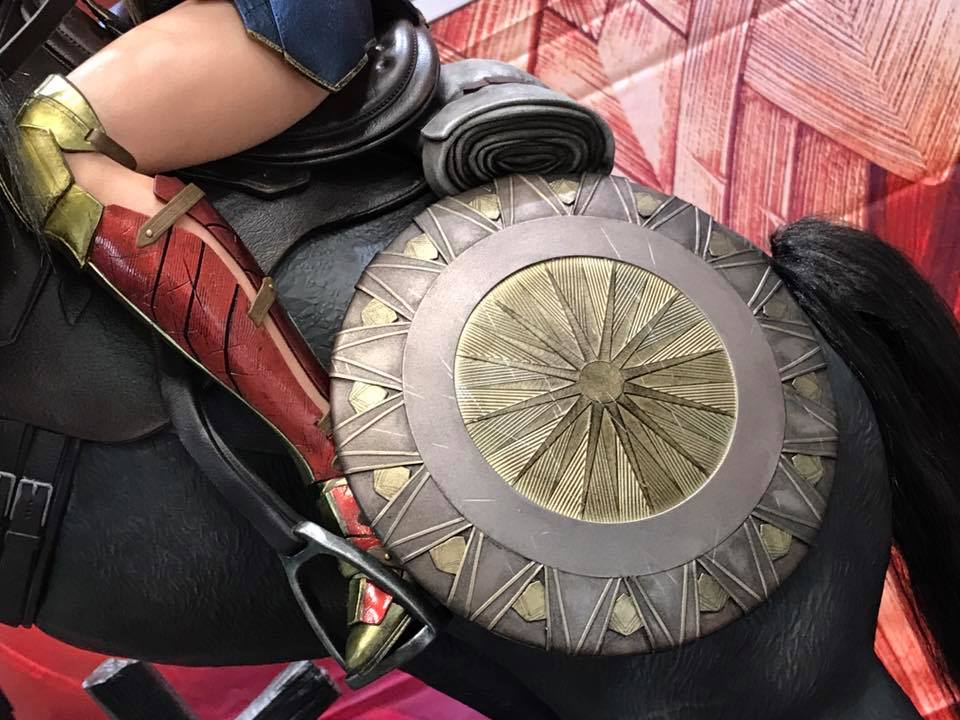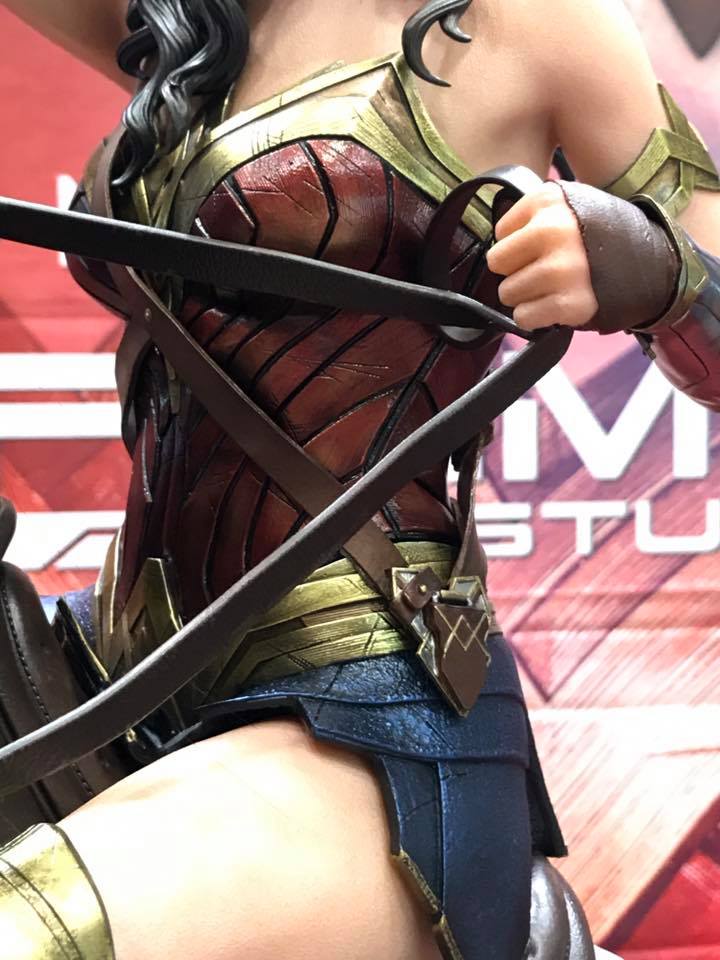 Last month, during Summer Wonder Festival 2017, we got our first look at the upcoming Wonder Woman on Horseback 1/3 Scale Statue coming from Prime 1 Studio. Official photos and details have been released for the huge statue. From base to sword tip, the statue stands at 54″ tall! This will be a very limited release, with only 500 being produced. You can see more details below and a large selection of images after the jump.
"It is our sacred duty to defend the world, and it's what I'm going to do."
Prime 1 Studio is proud to present MMWW-02: Wonder Woman on HorseBack from Wonder Woman Film. Before she was Wonder Woman, she was Diana, princess of the Amazons, trained to be an unconquerable warrior. Raised on a sheltered island paradise, when an American pilot crashes on their shores and tells of a massive conflict raging in the outside world, Diana leaves her home, convinced she can stop the threat. Fighting alongside man in a war to end all wars, Diana will discover her full powers and her true destiny. Wonder Woman is superhero film based on the DC Comics character of the same name and is the fourth installment in the DC Extended Universe.
Statue features:
– Size approximately 54 inches [(H)138cm (W)75.5cm (D)64cm]
– High-Quality translucent resin for a lifelike skin effect
– Limited quantity worldwide
Retail Price: $3599 US (3 068,07€)
Edition Size: 500
Je l'ai vu annoncé sur un autre site à $3500 soit environ 3000€. Une très belle statue pour ma part, qui mérité le prix annoncé, surtout quand on voit le boulot qui a été fais à là fois sur le cheval (il me semble avoir lu sur un site que la crinière et la queue était en crin véritable) et sur Diana.
Après 500 exemplaires c'est peu et je me doute qu'elle va rapidement être en Sold-Out pour les fans de première heure, d'autant plus que Prime 1 Studio font des tueries en matière de résine. Si j'avais la place pour l'exposé, elle serait déjà réservé, mais c'est pas le cas
Et ce genre de pièce doit être exposé dans un endroit où elle sera mise en valeur !