Présenté lors du dernier Wonder Festival, l'éditeur Good Smile Compagny dévoile une nouvelle licence dans la gamme des Nendoroid:
Ma première à sortir est celle de « Belle » du film « The Beauty and the Beast » qui est la première à sortir probablement à parce que le film Live est actuellement au cinéma.
Belle sera accompagné de Mrs Samovar (Mrs. Potts en VO), Zip (Chip en VO) mais aussi avec l'accessoire primordial mis en avant dans le Film d'Animation comme dans le film, « La Rose sous le globe ».
Ainsi que du miroir magique qui montre ce que son propriétaire désire voir . Sers inclus également une image de la Bête sur un support transparent afin de la mettre à côté de belle.
Belle sera quand a elle accompagné de trois visages différend et portant la fameuse robe de soirée quand elle dans avec « Le Bête » sur la chanson « L'histoire éternelle »
Prix 4800 Yens pour une sortie en Octobre 2017.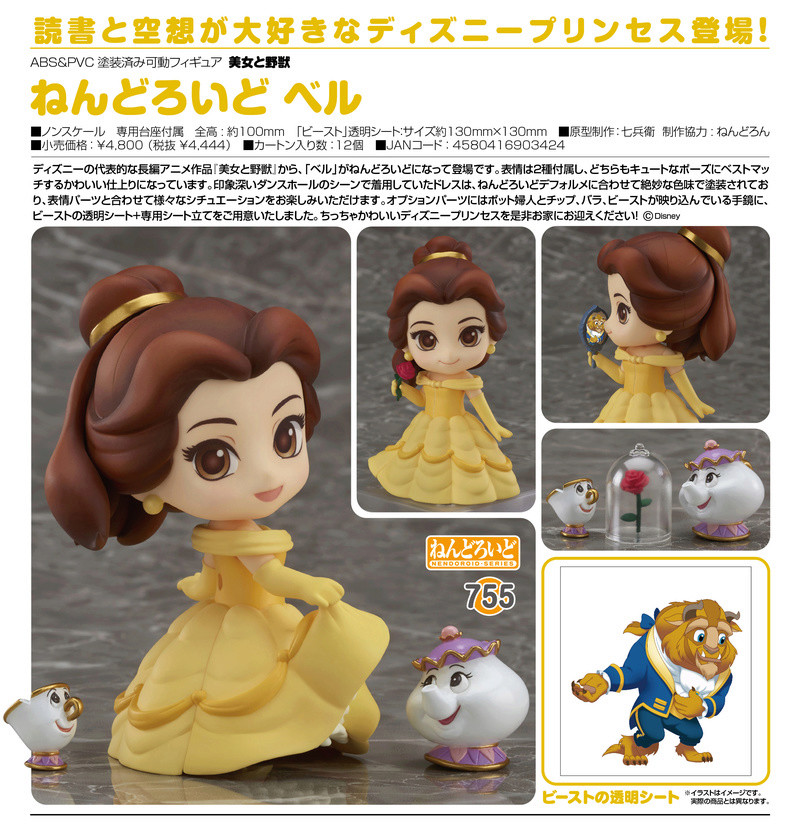 Les autres à venir sont: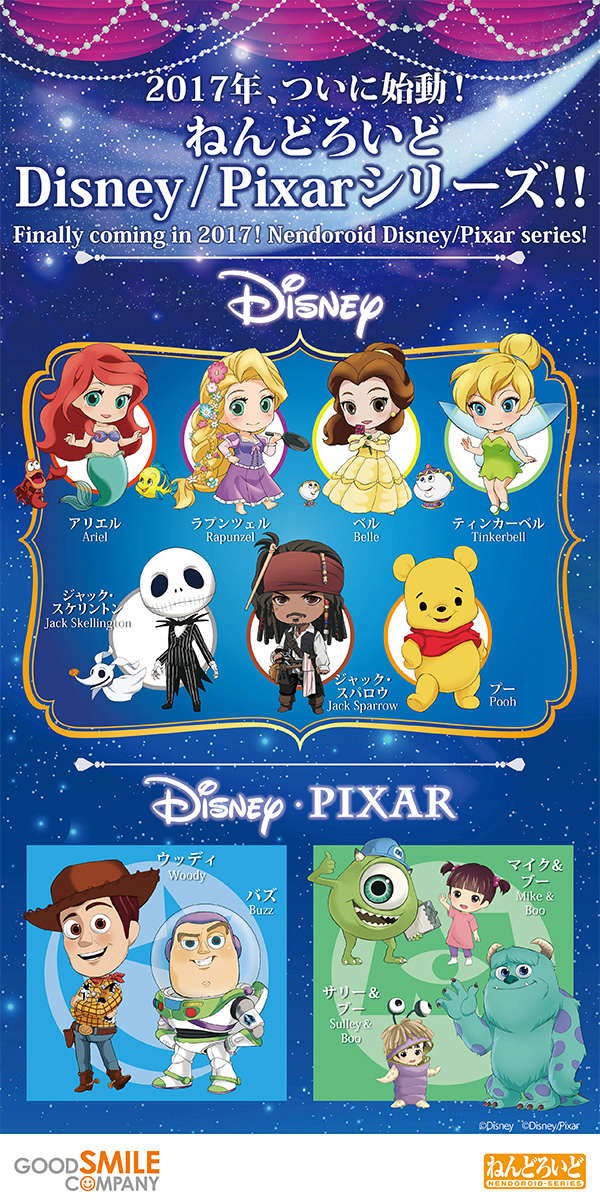 Ariel accompagné de Sebastian & Polochon ; Raiponce accompagné de sa pole, le Fée Clochette, Jack Skellington accompagné de son fidèle Zero (celle que j'attends le plus), Jack Sparrow, Winnie l'Ourson, mais aussi Woody & Buzz (Toy Story) ainsi que Boo, Bob & Jacques Sullivan de Monstres & Cie.