Pour fêter les 75 ans de l'homme Chauve-souris: Batman, appartenant à l'univers de DC Comics, crée par le dessinateur Bob Kane et le scénariste Bill Finger et qui apparaît pour la première fois dans le comic book Detective Comics no 27 (date de couverture : mai 1939 mais la date réelle de parution est le 30 mars 1939), Good Smile Compagny lui rend hommage en l'éditant au format NENDOROID, après avoir déjà sortit deux autres personnages de l'univers de Marvel: Spiderman & Iron Man.
Présenter lors du Wonder Festival summer le 27 Juillet 2014, l'éditeur Japonais nous le présente tel qu'il apparaît dans la toute dernière trilogie de la saga: The Dark Knight, The Dark Knight Rises.
Pour le moment, aucune date n'a ét dévoilé, mais on peut s'attendre à une sortie prévue pour 2015.
Voici quelques visuels en provenance du site myfigurecollection, photos prisent directement lors du salon.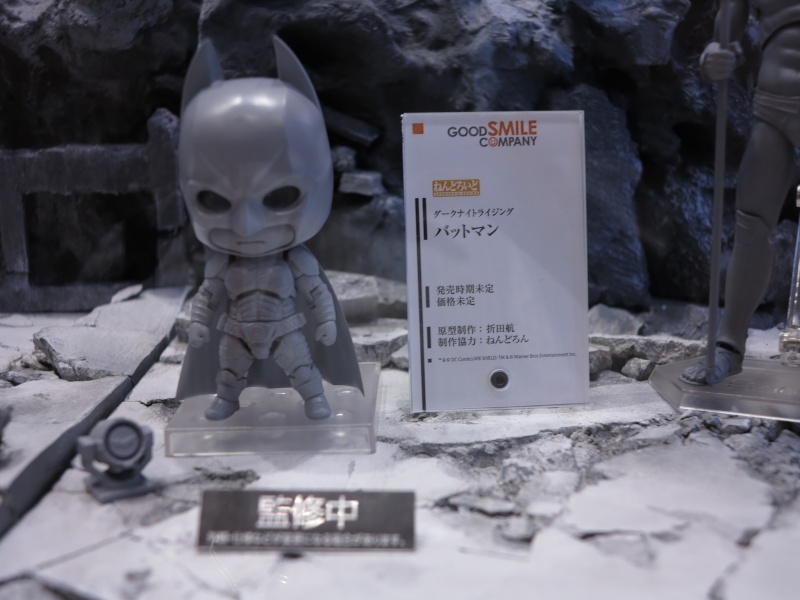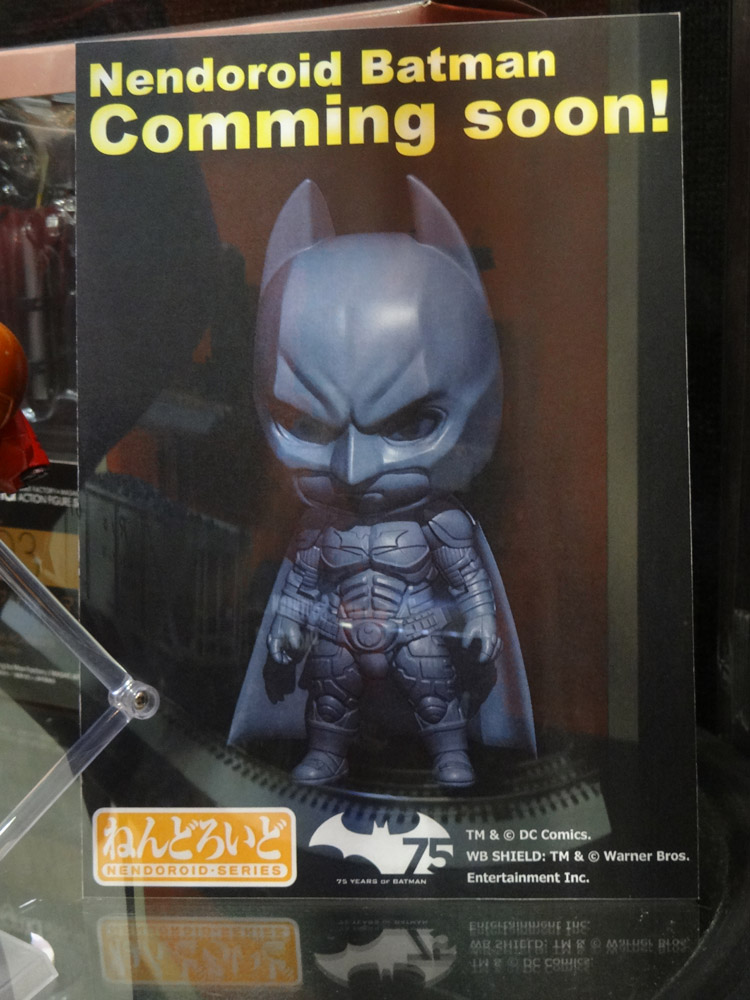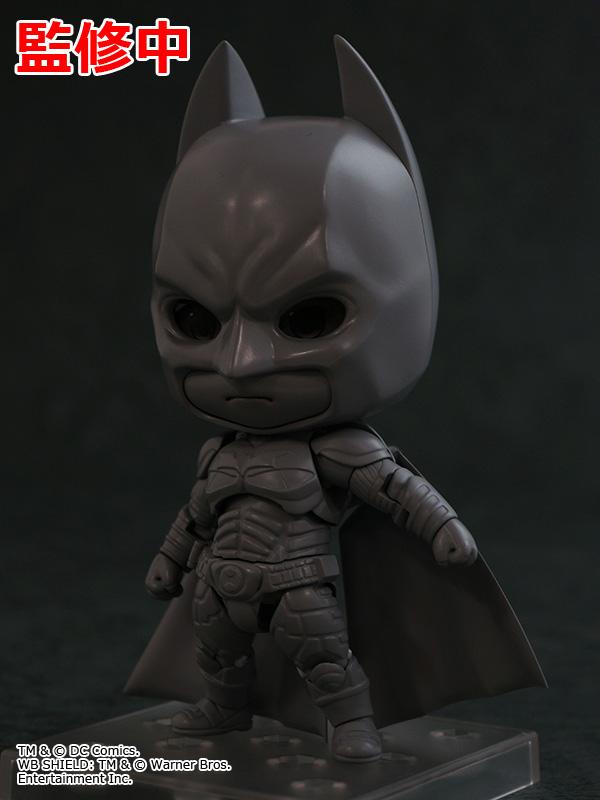 Vu qu'il ne s'agit que du prototype, on peut déjà se rendre compte que cette Nendoroid est réaliste. Espérons que l'éditeur nous propose un socle digne de se nom pour le mettre en valeur comme ce fut le cas de ses deux prédécesseurs.